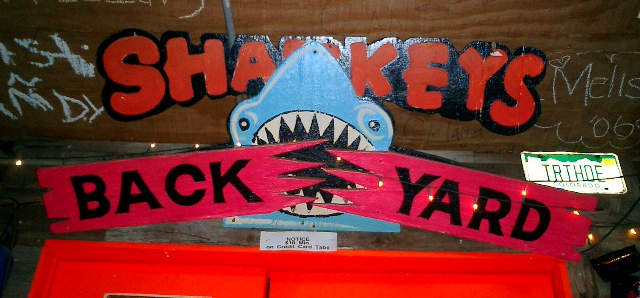 Sharkeys Beach Club -- The Ultimate Come As You Are Beach Club...
NEW HOURS OF OPERATION
---
Sharkeys Beach Club is Open Wednesday - Sunday 5pm-2am.
Come hang out in the little upstairs bar and take advantage of our Happy Hour prices 'til 10pm Wed-Sun!
The real party at Sharkeys begins at 8pm when the club opens up downstairs for dancing(Thurs-Sun.)! The music at Sharkeys fits any taste, ranging from rock & roll, and classic oldies to the popular music of today, and a little country too! Our friendly DJ is always open to your requests, so let us know what you want to hear! People from all walks of life fit right into the laid-back coastal atmosphere found in our 3000 square-foot nightclub.
While you must be at least 18 with valid ID, you are never too old for Sharkeys!
SHARKEYS BEACH CLUB ENCOURAGES RESPONSIBLE DRINKING. IF YOU DRINK, PLEASE DON'T DRIVE!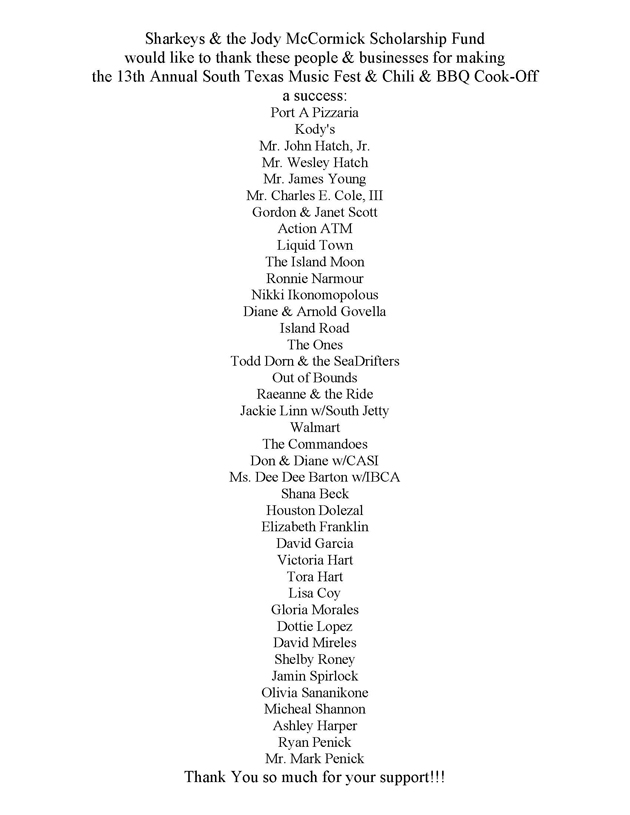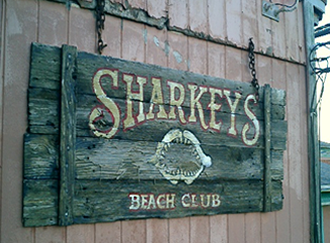 2600 Highway 361, Port Aransas, TX, 78373 - Map
(361)-749-4254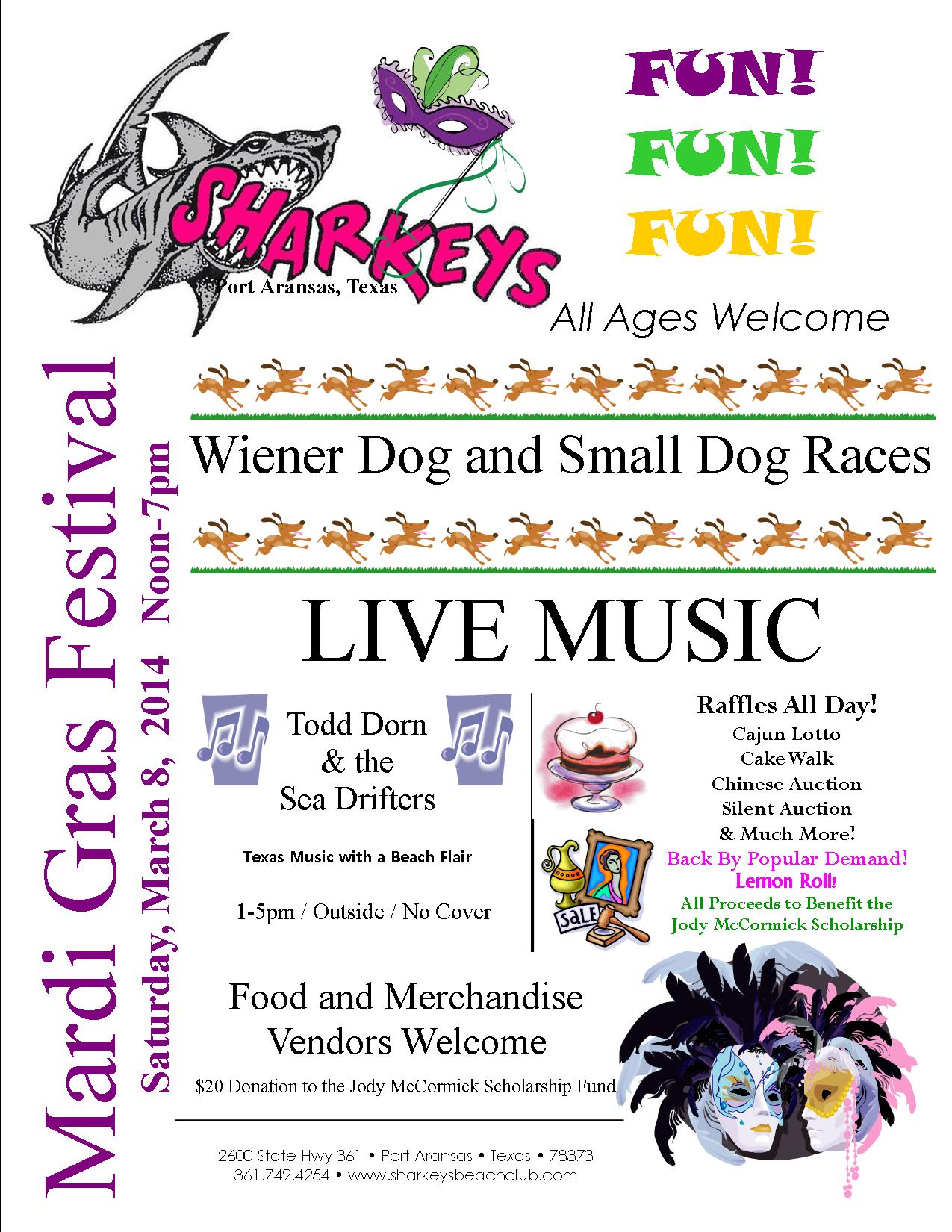 MARDI
GRAS
FESTIVAL
SATURDAY MARCH 8TH
LIVE MUSIC
VENDORS
ARTISTS
FUN! FUN! FUN!
Thank You!
For Supporting the 13th Annual South Texas Music Festival & Chili and BBQ Cook-Off
HAPPY 2014!
2014 Festival Date
To Be Announced
The South Texas Music Festival is a major fundraiser for the JP McCormick Vocational Scholarship Fund which has awarded thousands of dollars to students for over a decade! We need your help and any tax-deductible donation is greatly appreciated!!
CONTACT VICTORIA:
361-749-4254
(M-F) after 12PM